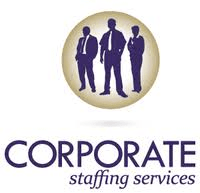 Laboratory Technologist Job (Mombasa)
Corporate Staffing Services
Mombasa

Permanent
Full-time
Laboratory Technologist Job, Medical Jobs 2020,

Title: Laboratory Technologist - Mombasa,

Gross Salary: competitive,

Location: Mombasa,

Our client is a leading hospital in Mombasa. They seek to hire a Laboratory Technologist to collect samples and perform tests, to analyse body fluids, tissue, and other substances.

Responsibilities
Performing tests and accurate interpretation of results.
Operate and maintain laboratory instruments and equipment.
Reporting all abnormal tests/critical values for verification.
Accurate recording and storing of laboratory reports and registers.
Follow proper infection control guidelines to minimize hazards caused by infectious specimens.
Perform calibration and quality control procedures before performing tests.
Participate in continuous medical education and other related trainings to keep abreast with new technology in market.
Qualifications
Diploma in Medical Laboratory Technology - Higher diploma will be an added advantage.
Must be registered with Kenya Medical Laboratory Technicians and Technologists Board (KMLTTB)
Minimum of 2 years' experience
How to apply

If you are interested in the position and meet the above requirements, kindly send your application together with a detailed CV, testimonials and certified copies of your original certificates quoting the job title on the email subject (Laboratory Technologist - Mombasa) to: info@jochamhospital.org

Applications should reach not later than 30th November 2020

Only short-listed candidates will be contacted.

N.B: We do not charge any fee for receiving your CV or for interviewing. Only candidates short-listed for interview will be contacted. N.B: Would you like us to consider you for a job opening? Boost your job search. . It's FREE

Corporate Staffing